Here, in this topic, you can find the descriptions of each country. You can say that, it is the representation of each great shinobi Country. Let's Start with Earth Country:
EARTH COUNTRY
_______________________________________________________
The new Earth country, the country for Artists is now open, the rules are as follows:
The person wanting to join has to show their own artwork meaning signature or sketch (not traced or found on internet)
Should follow rules outside the country
Show respect to every single member
Should never copy work or trace after inside country, this will result in immediate warn
All members should take a part in Sketch of the Week once in 1 month
and finally, show willingness to keep on working on art and not give up
The Earth Country symbol will be:
Make a new place to hang out, have fun follow the rules and join if you want to be a artist or already are one or just want a cool place to hang out apart from all the trouble in the world, this is also the place for signature makers and those who want to learn, this is also a place where lots of tutorials will be provided in order for you to be the best
How we look like in naruto:
This country will help you improve your art, you will also make some good new friends and have a lot of fun

Our place in the world:
FIRE COUNTRY
_______________________________________________________

COUNTRY SYMBOL




THE LAND OF FIRE




THE HIDDEN LEAF VILLAGE



Welcome To Konohagakure !
As u know On the last Forum our Vilage was destroyed !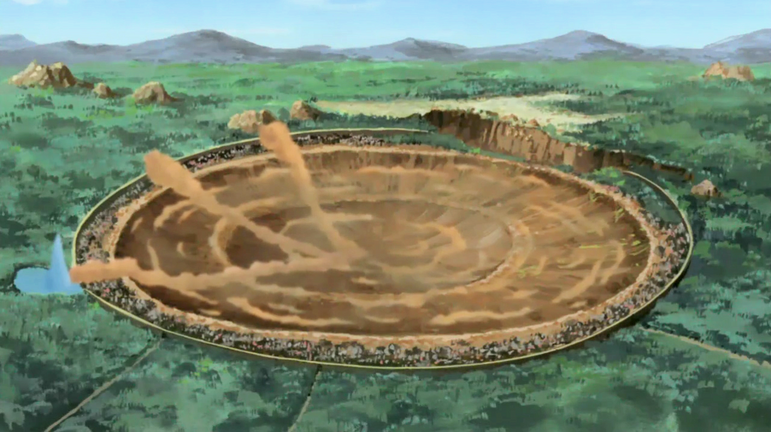 But we managed to Escape Thx to The Reaper
Now we R currently Rebuilding it
AND WE NEED YOUR HELP !
JOIN FIRE !
Here we help new members Find their way around the Forum and assist them In Joining One of the countries he prefer
We love to Fight have Competitions amongst ourselves Just For fun (Sigs/Banners/Gifs)
Requirements:
1st of all u must be an active and friendly member we don't accept bullies !
2nd u must have at least 30 post and at least -1 health...
3rd here we have fun , create and Fight so U must show what u can do...
(your creative or fighting skills)
4th we R a Family and I will keep it that way So u must show some teamwork and help your brothers when they r in need of your talents
5th Don't Forget To read the rules and post the reason U entered and some of your IRL Skills in the Introduction thread Inside Fire
6th Have FUN AND ENJOY !
If u want another country then call us and we will help !
"THERE IS A FLAME
THAT BURNS IN EVERY HEART
AND IT IS THE WILL WE HAVE
THAT LIGHTS THE SPARK"
Show Us the Spark in your heart !
WIND COUNTRY
__________________________________________________________________
Wind Country is now an Invite Only Country. Wind country is specialized in gaming tactics. We realize that specialty mostly through online games, but not only.
Our secondary specialties are forum behavior and supporting, if you have any questions then please don't hesitate to ask any Wind member.
To join us you must show to us that you are loyal and is a well respected member on the forums.
We will judge you about your behavior in the past and by your post.
After we judge you then we will PM your application.
Our only rules for this country are:
Not to leak any information without the Kazekage's permission.
You must represent our country worthily, I would like to avoid spammers and trolls from joining this country.
Be Active,
SPAMMING DOESN'T SHOW ACTIVENESS!
*Our country is still under construction.
**Good luck and have fun.
RAIN COUNTRY
_______________________________________________________
This country only allows the members that are special in the opinion of Rain Country. And, this country is also asked to be kept a secret. You will be added if you are worthy of it.
THANK YOU